C. Skim the extracts and fill in the table!

Text 1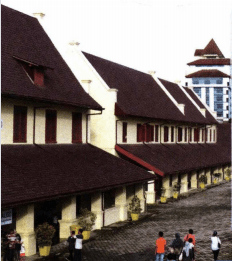 Fort Rotterdam is located in the heart of Makassar. It was used by the Dutch East Indies regime as their military base to maintain their power in Makassar. Fort Rotterdam is rectangular. To protect the fort, six bulwarks, namely Bastion Bonie, Bastion Boeton, Bastion Batjang. Bastion Mandassar, Bastion Ravelin (not visible anymore), and Bastion Amboina, were built around the fort to protect it. Today, inside the fort, we can find La Galigo Museum which stores many relics of fhe kingdoms in Sulawesi island. the fort is well-preserved to attract visitors. the most interesting place in this fort is a room where Prince Diponegoro was inprisoned for life.
Text 2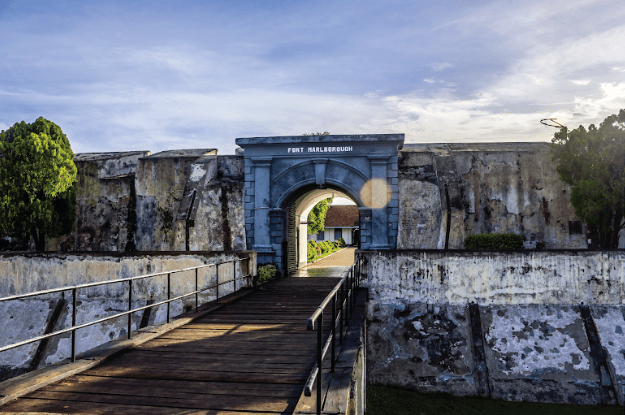 Fort Marlborough, also known as Malabero, was built in 1713 until 1719. It marked the British colonization in Indonesia. The fort is located on Tapak Padri coast, facing the Indian Ocean. The fort stands on a 44 hectare site. The fort may look very old but it is still strong. Inside the building, there are a 12 m2 tunnel detention room, armory, offices, cannons and a bunker. Also, there are three tombs at the back of the fort. They are the tombs of Thomas Parr, Charles Murray, and an unknown person. The fort is surrounded by a wide moat, but today the water has already been drained. It is one of the most visited historic buildings in Bengkulu. Besides learning history, visitors can enjoy beautiful sunsets from the fort.
Text 3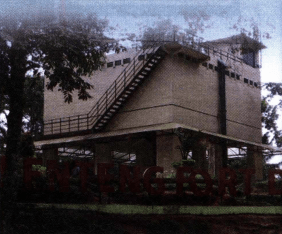 Fort De Kock is a historic site in Indonesia. It is located on Jirek Hill in Bukittinggi, West Sumatra. It is named after Hendrik Markus de Kock, the Lieutenant Govenor General of the Dutch East Indies. It is easy to reach Fort De Kock because it is only 1 km away from the city center of Bukittinggi. The fort was built in 1825 during the Padri War. The fort has been renovated and it is part of Bukittinggi City Park and the National Bird Park today. On holidays and school vacations, the fort area is always crowded with visitors.
D. Answer the following questions based on the texts in Activity C!

What is a fort?