Practice the following dialog.
Complete the statements that follow.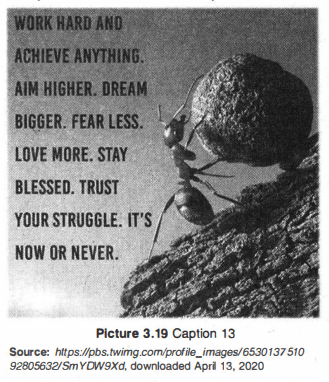 Edo: What do you think of this caption?
Cindy: I think it is a good caption.
Edo: May I know why?
Cindy: Because it shows and motivates us in our lives. We should aim higher and dream bigger.
Edo: I agree. This motivation caption encourages us to work hard and achieve anything.
Cindy: What about the fear? We occasionally feel afraid of doing something
Edo: Every person will have fear in their lives. However, they should conquer the fear and be brave to step forward.
Cindy: You're right.
Edo: Do you think that love is one key of our success?
Cindy: I do. More love and affection will make us comfortable and such a comfort is very needed.
Edo: I agree with you. One more important thing is that we should stay blessed and trust our struggle.
Cindy: How can we do that?
Edo: By increase our faith to God. Well, you know, our success is due to God's blessing.
Cindy: That's right.

Cindy is certain that love and affection will ____.