Circle the right words. You can see the dictionary or ask your teacher to help you.

I am watching television right now. I don't know what should I watch. There are (much / many) television programmes, but there are (a little / a few) good programmes.
Then, there (is / are) news. I think there is (much / many) information in news. The anchor says that there (are / is) a lot of traffic in Jakarta. Luckily, the weather is not bad. There (are / is) a little rain in the city. So, there isn't (any / some) flood.
In the end of the program, I suddenly remember something. There are (some / any) dishes in the kitchen. I must do the washing-up before I go to sleep! So, I run to the kitchen and clean them right away.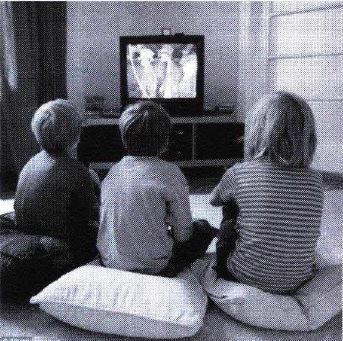 Picture 6.9 Watching TV
Source: http://i.dailymail.co. uk/i/pix/2014106/20/article-2663147-18EA790800000578-756_634x635.jpg downloaded on February 7, 2017 at 09:18

(7) ____