Online Etiquette on Social Media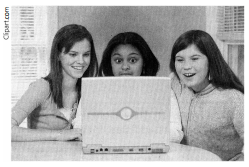 Social media such as Facebook, Twitter, and Path play an important role in our daily lives. They make real-time communication possible even over vast geographical distances. While the benefits are undeniable, there are drawbacks such as misunderstanding, disputes, harassment, and crime. Therefore, online etiquette is needed to minimise those problems.
Firstly, add only people that you know in person. While having many online friends might seem like a nice idea, it may have dangerous consequences. For example, sex predators have been known to pose as younger people to communicate with their targets and lure them into meeting face-to-face. Secondly, do not post yourself doing things that might have negative repercussions in the future. Thirdly, you don't need to broadcast your entire life on a public site. However, you can take pictures and keep them privately. Fourthly, do not post inappropriate things or photos of people doing such things. They might look funny to you, but they might be disturbing to others.
Social media is a good place to start a discussion. However, you should be aware of the negative sides and follow online etiquette, just to be safe.