Observe the picture, then fill in the blank!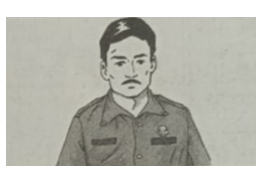 The leader of a municipality is a …
Enable Ginger
Cannot connect to Ginger
Check your internet connection
or reload the browserDisable in this text fieldEditEdit in Ginger
3
Edit in Ginger×
Jika diterjemahkan, soal diatas artinya adalah ' pemimpin dari sebuah kota madya adalah ....'. Kata yang tepat untuk melengkapi bagian rumpang adalah mayor.
Jadi, the leader of a municipality is a mayor.
Enable Ginger
Cannot connect to Ginger
Check your internet connection
or reload the browserDisable in this text fieldEditEdit in GingerEdit in Ginger×