Read the texts carefully.
Text 1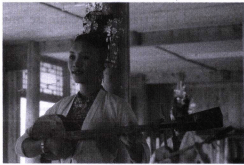 Do you want to spend an evening listening to traditional Chinese music? 'Kencana' Art Entrepreneur is proud to present many mainland Chinese artists. They will touch our hearts on 30 May 2017 at 'Balai Kartini', Jakarta. Tickets will be available from 1 May 2017. The concert will be performed in Mandarin and Indonesian at 7.30.p.m. Reserve a seat by visiting www.kencanaart.com

Text 2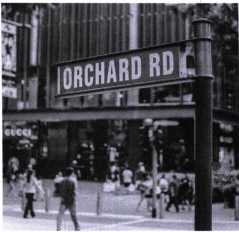 Orchard Fashion Runway is the biggest fashion show in Singapore. It is held annually on Orchard Road. This show began in 2011.
During the show, people can see about 150 models sashaying on a 660m runway. It is the longest catwalk show in the world.
Cars and other vehicles are not allowed on this street during these fabulous moments. The event is a real trafficstopper.
Are you shopaholics? You can get your wallets, clothes and accessories. They are shown on the runway and available to buy from the stores around you, at special prices.
Come to this show and look out for the numerous fashion-inspired events and activities: style workshops hosted by top stylists, fashion-themed photography exhibitions and, if you're lucky, a chanceto hobnob with fashion types at parties and cocktail "dos".
While shopping, you'll are have a great chance to get cool gifts at malls and boutiques
Answer the question based on the texts.

What do the advertisements 1 and 2 offer?